Why the Recent Home Equity Drop is Not a Cause for Concern
Recent headlines have been spreading fear and panic over the drop in homeowner equity since last year. However, we are here to tell you that the current state of the market is not nearly as dire as it may seem.
In this article, we will provide context to the current situation, explain why it is not a cause for concern, and provide actionable steps for moving forward.
Homeowners Still Have Record Amounts of Equity
Last year, the housing market saw a rapid appreciation in home prices, resulting in a significant boost in homeowner equity. While the slight decrease in equity may be alarming, it is important to note that homeowners still have near record amounts of equity. In fact, the equity levels are much higher than before the unicorn years of 2021 and 2022.
To illustrate this point, we turn to data from Black Knight's February 2023 Mortgage Monitor Report. The graph below shows the total amount of tappable equity in the U.S. going back to 2005. Tappable equity is the amount of equity available for homeowners to access before hitting a maximum 80% loan-to-value ratio (LTV).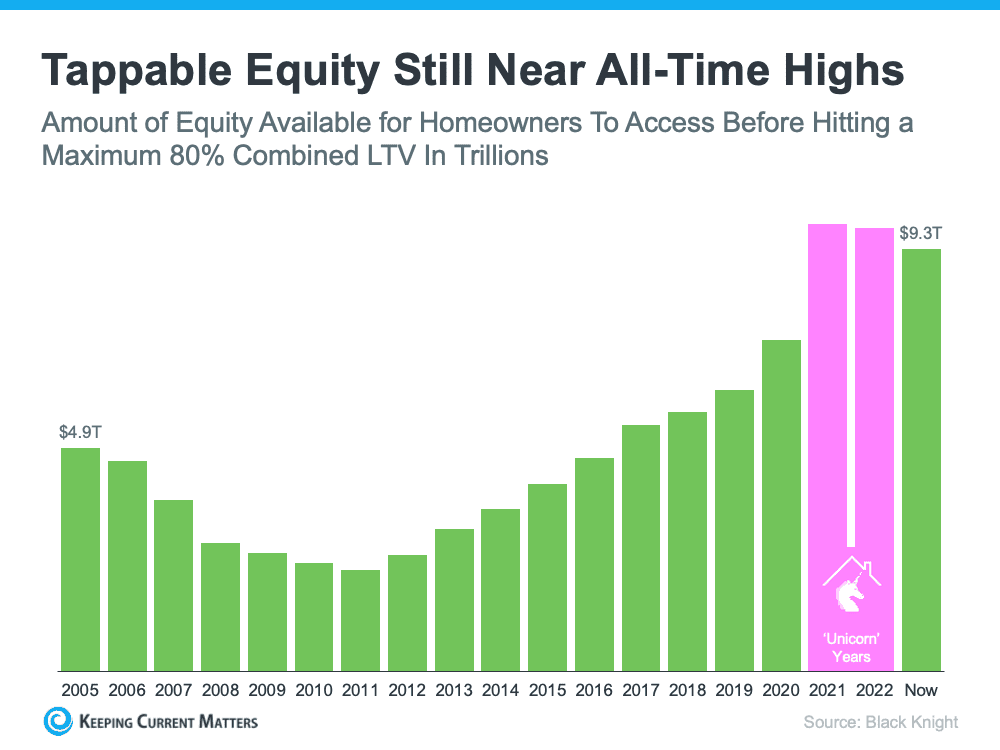 As the graph shows, there was a significant equity boost during 2021 and 2022 when home prices rapidly appreciated. Although tappable equity has taken a slight dip as the market has corrected, it is still much higher than at any time before the 2020 market boom.
Equity Losses Will Rebound Quickly
CoreLogic's Homeowner Equity Report for the first quarter of 2023 showed that the equity losses reported amount to a mere $5,400 per homeowner. This is hardly cause for panic, especially since Black Knight's data shows the average mortgage holder had $178K in tappable equity at the end of February 2022.
The recent home price reports indicate that the worst home price declines are already behind us, and prices have begun to rise again.
This shows that the housing market reached its trough at the beginning of 2023 and is on the rebound.
Take a look at the 2023 monthly appreciation numbers we've received so far below: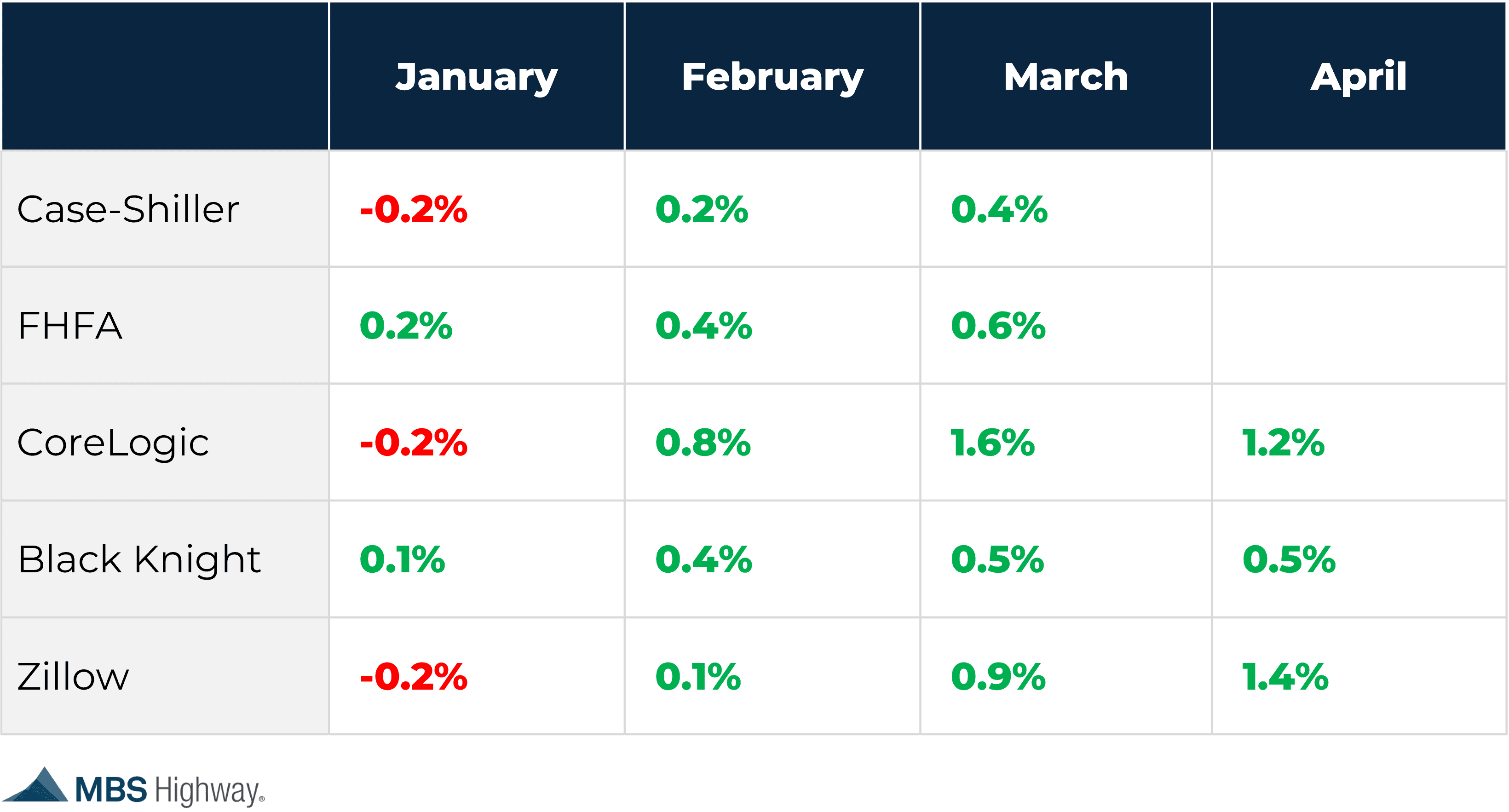 These numbers make it clear that the market has started rebounding. It is worth noting that the average home equity has decreased slightly as the market has corrected. This was to be expected given the housing market correction at the end of 2023, but it should not be a cause for panic. We are confident that this small equity decrease is the worst we will see.
The Bottom Line in Home Equity
While there has been a slight drop in homeowner equity since last year, it is likely not a cause for concern. Homeowners still have record amounts of equity, and equity losses are already recovering quickly. The only reason the recent dip in equity would be concerning is if you are trying to sell a property you bought within the last 1-2 years. If you've owned your home for longer than that, you likely have plenty of equity that can be used to withstand financial hardship, consolidate debt, or even move up to a better home.
Read more about Refinancing Options here: Cash-Out Refinance: Unlocking the Power of Your Home's Value
If you would like to find out how much equity you have in your home currently, or would like to create an equity transition plan to use your equity to your advantage, we invite you to request a meeting with one of our Mortgage Advisors.
At Heritage Home Loans, our team of experts is dedicated to helping you make informed financial decisions. Contact us today to learn more about how we can help you maximize your wealth through home ownership.
keyboard_arrow_leftPrevious
Nextkeyboard_arrow_right